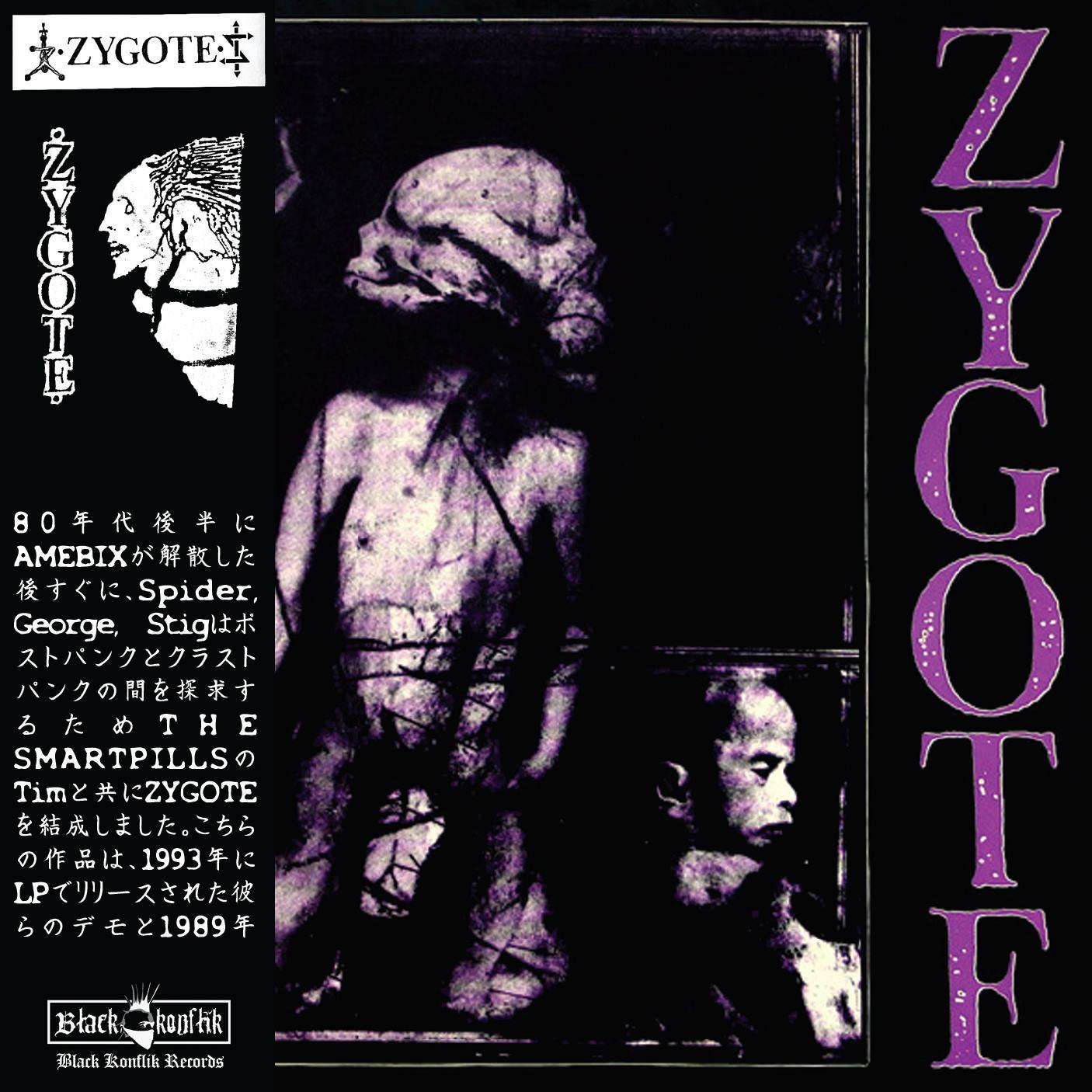 ZYGOTE - 81-91 CD
A compilation track taken from demo and live in 1989 until 1991. Original released in 1993 on LP format by Skuld Releases and now reissue on CD version 2019.
Zygote formed after Amebix split in the late 1980s and consisted of former Amebix members Spider, George Smutpig & Stig with the addition of former The Smartpils member Tim Crow. The band was short-lived and only released one full-length album.
Released by Black Konflik Records.
---