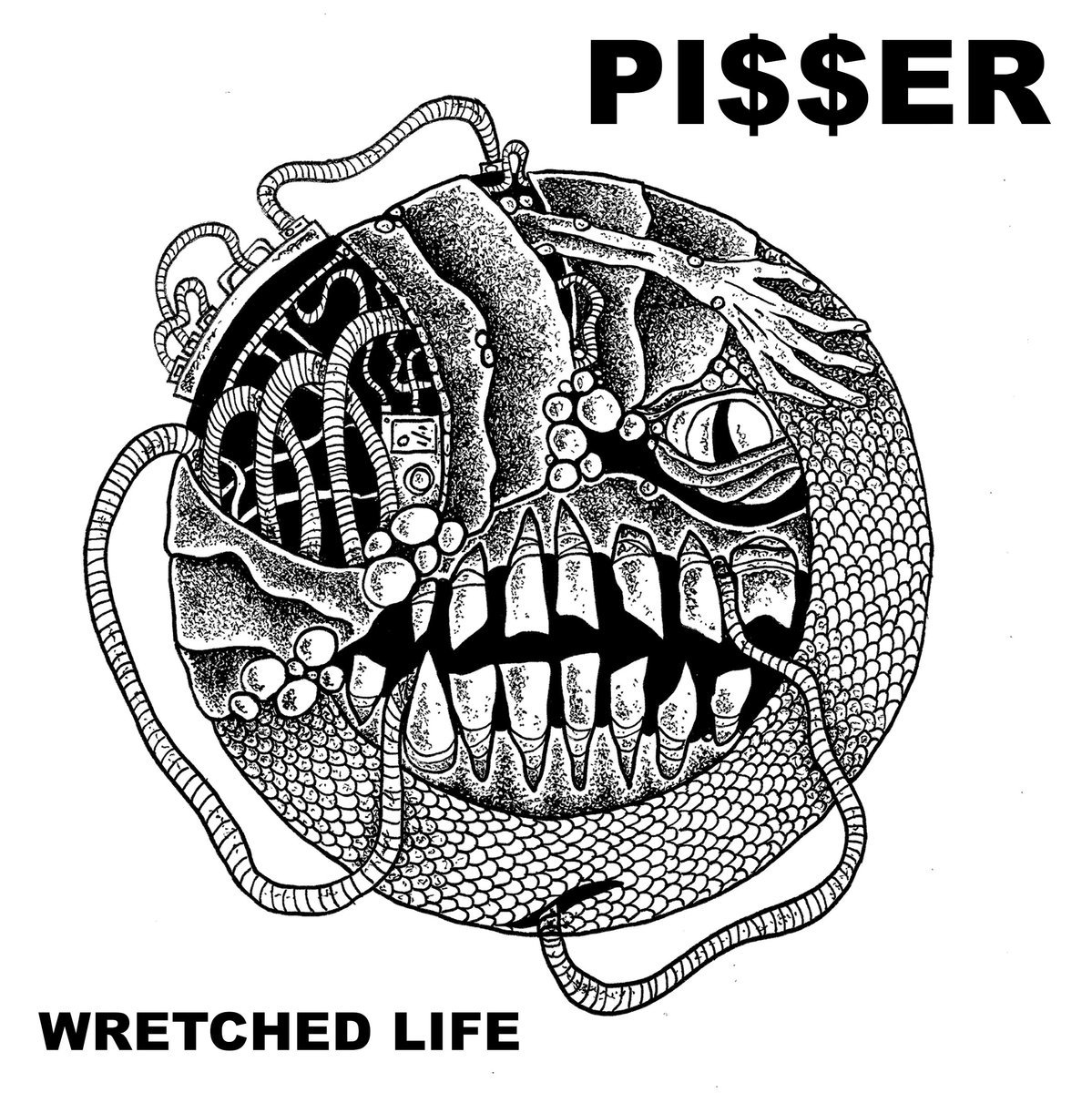 PI$$ER - Wretched Life 7"
So, who are PI$$ER?

Let me tell you (yeah, it's one of those "members and ex-members of…" bands!)

VOCALS: James Domestic (THE DOMESTICS, DIS-TANK, BRING THE DRONES):
GUITAR: Bri Doom (DOOM, SORE THROAT, LAZARUS BLACKSTAR)
DRUMS: Charlie Claesson (ANTI CIMEX, WOLFHOUR, BRING THE DRONES, THE PARTISANS)
GUITAR: Matt Woods (REVENGE OF THE PSYCHOTRONIC MAN, DISSIDENTS)
BASS: Rhodes (THE DOMESTICS, HOBOPOPE & THE GOLDFISH CATHEDRAL)
SAX: Eddie O'Toole (THE SHITTY LIMITS, PERSONNEL, THE FILAMENTS, BEAT THE RED LIGHT)

What is PI$$ER?

A raging d-beat/hardcore mashup with extra helping of saxophone abuse. Think CRAVATS and X-RAY SPEX meeting bangin' Swedish hardcore and you'll be somewhere close.

All songs by James Domestic.

Recorded by Bri Doom at Studio 1 in 12, Bradford.

Mastered by Daniel Husayn at North London Bomb Factory.

Front cover art by Wesley Brown.
---