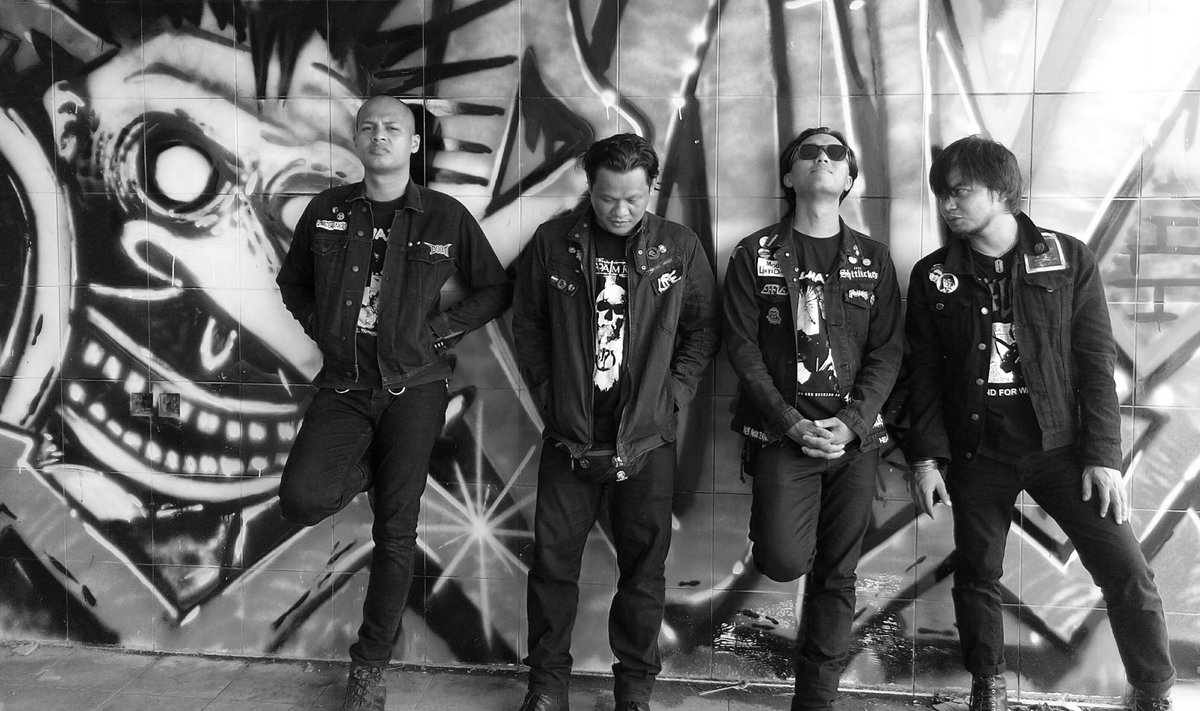 BRAINCËLL from Selangor, Malaysia just came home after a short trip/tour to Euro. They already uploaded their tracks for the two upcoming Split E.P with Wärfear (MY) and Zikade (JP) which in my opinion is the brilliant piece of crust available in the Malaysia at this moment.
This interview was sent to them right after they coming home from Euro Tour and was answered by A (Vocals)
1) You guys just came back from Euro Tour, right? So, tell us how's the tour going?

A : It was a NICEEE one. We experienced a lot of thing that we're never before. A lot of friendly punks who likes to get to know more about us and our country, the scene, the music, the people, etc. Along the tour we played in 2 festivals which was very awesome playing on big stage. Really impressed with the setup, the way the organizer here organizing the show with all these totally DIY way. We had a good Vegan/Veggie food during the tour too. And we hope we could apply some of the thing we learnt to improve ourselves and the scene here in Malaysia.

2)Touring like that requires having a considerable amount of spare time and money for each four members of Braincëll. Do you have freelance jobs and how you guys organize that?

A : Yeah. It was really costly to us considering our currency is really weak and travel to Europe is like 4-5 times higher than what we could have spent in our own country. But nevertheless it was really something that we always wanted to do and we have to find some way to make it happened. I must say our scene is full of supportive people and we did have a real strong support from our fellow friend here in Malaysia. They supported us through buying our material and merchandise, going to our show to show support and so on. Also the tour will not happened without the help from our friend in Europe who work so hard to book our show throughout the tour plan, produced our merchandise, taking care and planned for our expenses and also drove us along the tour. If you read this, Vege from Riistetyt! YOU THE MAN! And yes we still need to have some saving from ourselves too. Some tips maybe you priorities to buy the flight tickets first because that is the most expensive one.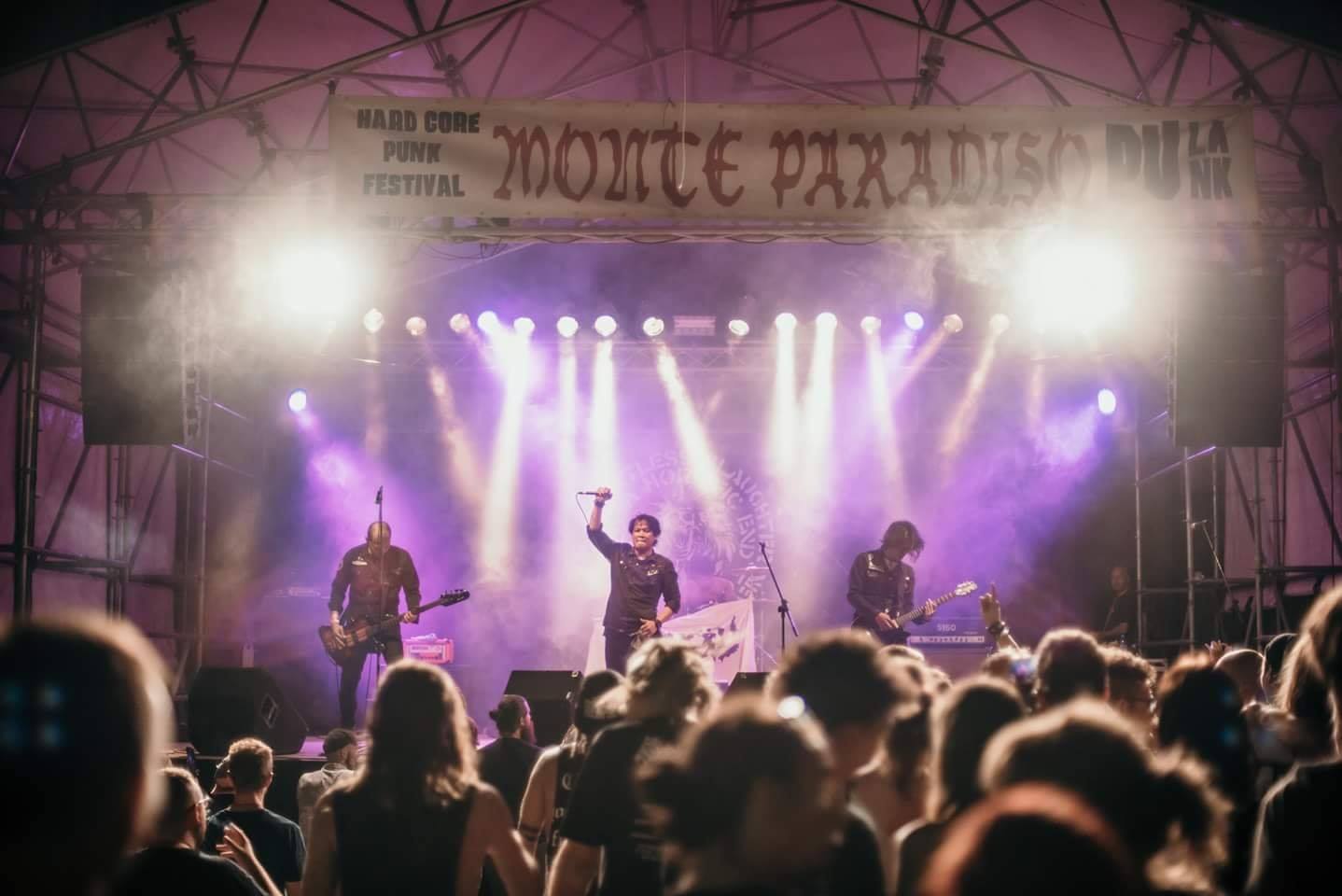 3)Any places you've been to on tour that you would recommend as a MUST visit and why?

A : We've been to a lot of cool places but you ask why so we could only highlight some of it coz we tired of explaining later on. Haha. The lake in Lempäälä is really NICEEE and the festival too Puntala-Rock Festival is like the one you could never experience in other festival. At least for us coz we haven't been in too many festival before. The festival was so organized where you can see the bands the crowd were all been handled properly. The bands were provided with the cottage and the crowd with the campsite where they can setup their own tent. But throughout the festival for 2 days there were no sleep at all. Haha.. Everybody were like hanging out all night long even after the show each day. The ferry service we took to our next show in Riga, Latvia is awesome. Spent like 2 hours. Then the venue in Łódź was cool with Vegan Café on the ground and bands playing in the basement. Beautiful city of Prague and Brno, cool squat in Pankahyttn, Vienna and also the awesome Monte Paradiso festival in Croatia!. Check them out if you ever been there.

4)What's The Craziest Thing That's Happened On Tour?

A : Well… depend on what you define as crazy. Throughout the tour we've been in shocked moments almost every time because Europe is so free. If you know what I mean. Hehe.

5)Any of the band members play in other bands? If yes, Does that conflict with Braincëll plans and is Braincëll a major band for each of you or not?

A : Yeah. P play in couple of bands and I think he can manage it well. Actually there's not too much commitment required at all in Braincëll. We are so flexible and only do band's things when we were all having a free time to spare whether you are in other band or not. And we also discussed and worked on a lot of thing online like making a song, lyrics, designs and whatsoever. You don't need to push yourself too much and just know what to priorities. That's the most important I guess.

6)Who writes your songs? What are the main themes or topics for most of your songs? Do you think these topics will change over time?

A : Well…The song might come out from one the member but we will later improvise and blend it to make it more Braincëll and the tune that we all like together. On the topics is more towards life and things that happened around us such as politics, hatred, and war (of course) and so on. Whether the topics will change over the time I think yes coz we are full of thing that we could hate and it keep evolving in other form in this country.

7)Do you work collectively or you split roles? (related to ques number 6)

A : Yes we do have teamwork and we work either collectively or separately and we are result oriented! Haha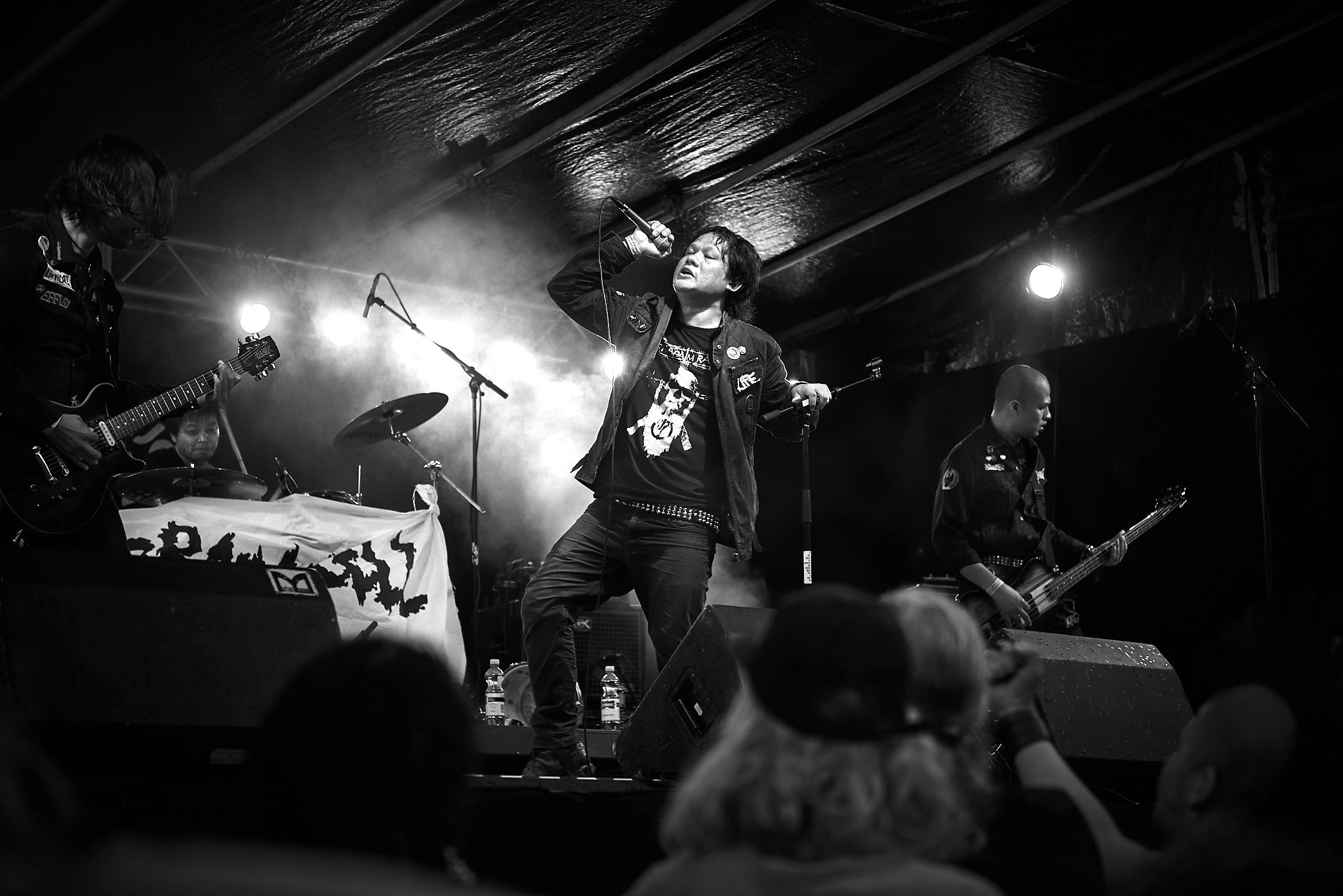 8) UK style Crust Punk. That is what they said. What is your biggest influence for Braincëll?

A : Its bloody 90's Crust! Not limited to UK but DooM is like the main reference together with E.N.T, State of Fear, Anti Cimex and so on!

9)I found out from your bandcamp that you have two upcoming split soon going to be released on 7'. Can you tell us when and where you recorded it, who is going to release it, etc?

A : Yes. We have 2 upcoming split in vinyl for the first time. Pretty excited about it and one is with Wärfear also from Malaysia and another one is with Zikade from Japan. We recorded all our song in a secret studio but that's no longer a secret. A lot of hardcore punks band also record their stuff there nowadays. Damn that fellow who leaked the information. Its IseekMusic studio. Haha and the split with Wärfear will be released by Hardcore Hell and Deleted Records. On the Zikade split will be released by Hardcore Victim.

10)What's the best physical format to release any material nowadays? Why?

A : We would like all our release to be on vinyl but cassette is more affordable to everyone.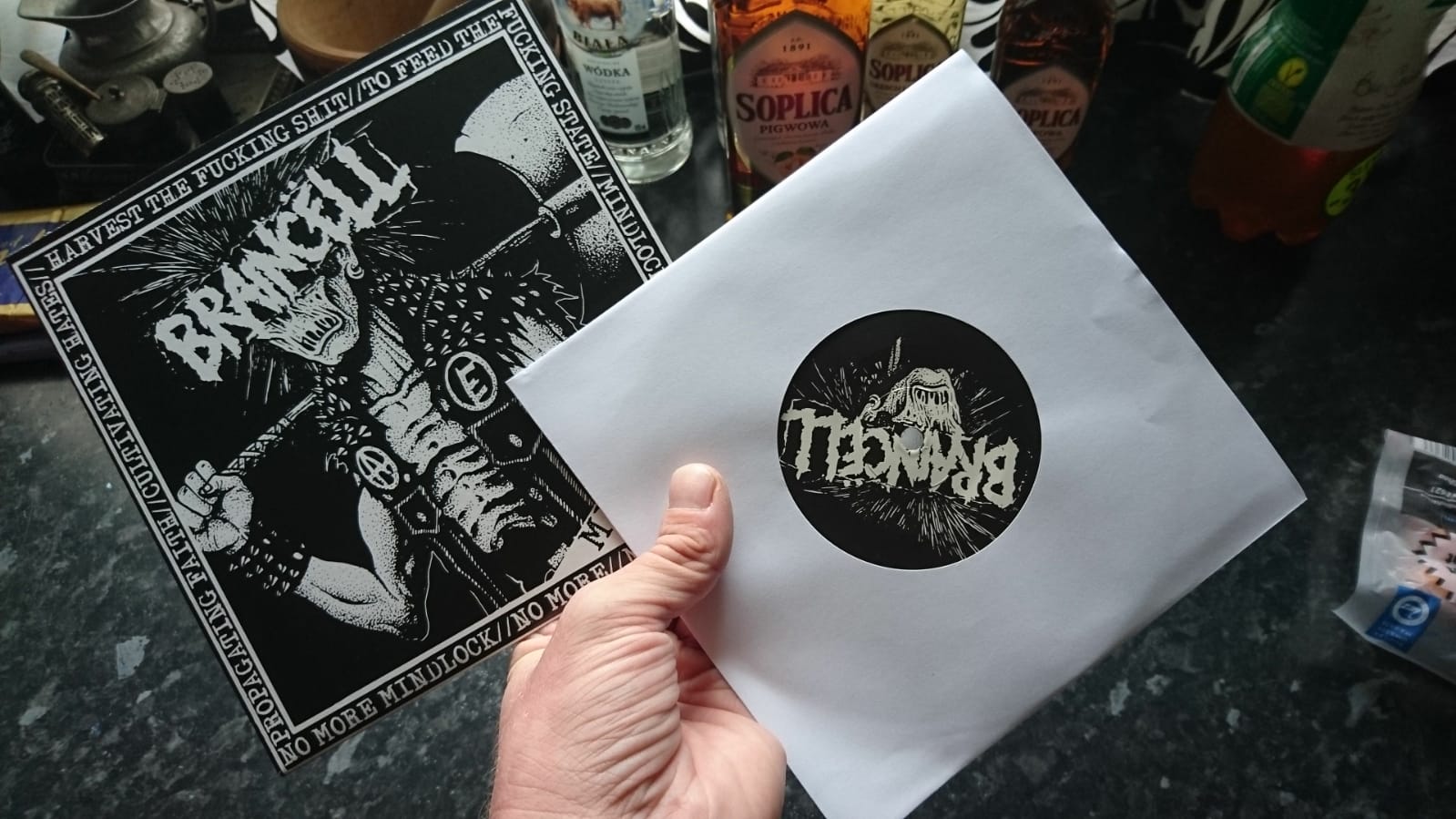 11)Do you think any new band need to sign up Bandcamp. Soundcloud, etc..? Why?

A : It's your band and you are free to decide. I don't think it will be an issue on this platform. Your band could be heard by anyone on this planet and it's a good start to put them online.

12)Name TWO, new and unknown bands from Malaysia that HARDCORE HELL readers should pay attention to and support them.

A : Influenzia and Gassed!

13)When you left Apparatus back in the day, was it already with the intention to form another band or you quit because you had other reasons? (For P and M)

A : Braincëll was started during their time in Appäratus. So…

14)Mind sharing your top five playlist so-far?

OK one each:
Braincëll – Braincell Battle (Anti Cimex)

A – Can't smell the coffee (DooM)
B – 3 Way Cum & Antisect FTW
P – Avskum all album
M – Discard all album

15)What are the plans for Braincëll for 2019. A tour, festivals? More recordings? Wider line up?

A : We did plan for 2019 tour but it's still too early to reveal. Festivals we hope so. Recording yes we do have plan for full EP/LP but depend on how many song we could make in a year. Wider line up No. But you are interested?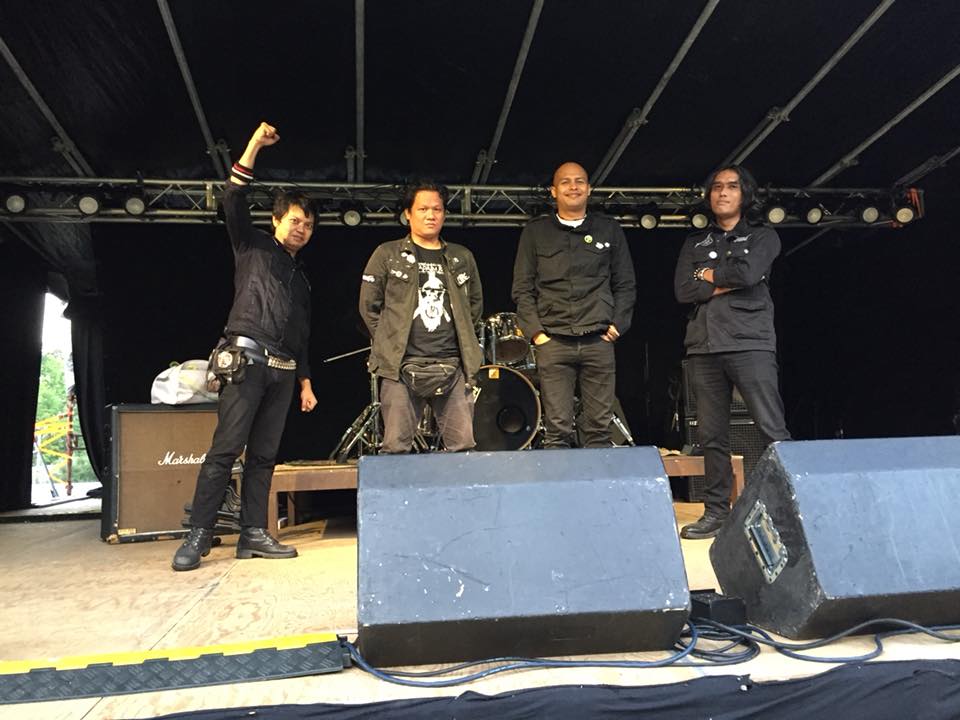 Listen to BRAINCËLL.